Status: Planning
Type of intervention
Assisted Natural Regeneration
Pre-intervention land use

Degraded forest

Start intervention

1956

Post-intervention land cover

Natural forest
About this site
The property is located on a protected hillside on the Saar-Mosel-Gau in the border triangle Germany-France-Luxembourg. The original forest was cleared after World War II as part of the Allies' reparation blows and had to be reforested in 1956. As was customary at the time, this was implemented as a spruce monoculture. Due to its rapid growth, the spruce is considered the bread-and-butter tree of the German wood industry and still dominates the wood industry, especially in the construction sector. In 1990 storms Wiebke and Vivien swept the forest like a hurricane. Due to the protected hillside location, only few losses had to be complained about compared to the neighboring stands. The portfolio developed splendidly until 2018 and is currently in good condition. Due to the hot summers of recent years and the resulting persistent drought since 2018 and the resulting strong bark beetle infestation in neighboring populations, the tree population is currently at risk and is therefore increasingly being observed. Due to the current challenges, the conversion to a more climate-friendly forest is inevitable. For this purpose, a long-term conversion concept is being developed with the help of the BLOKOVERDA principle and impending harvest losses as well as reforestation and maintenance costs are financed by rewarding the ecosystem services of the forest.
Support sought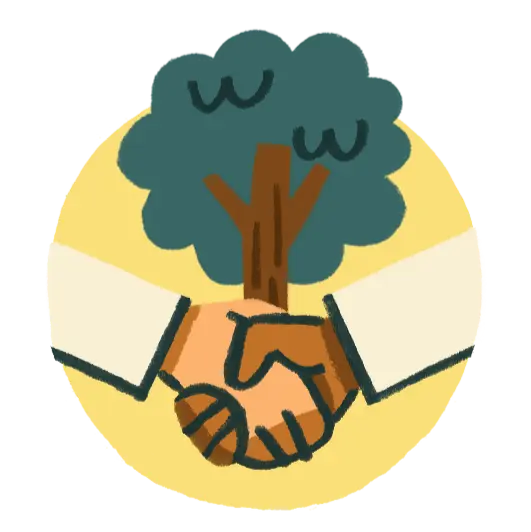 Financial
Exposure to funding opportunities
Goals
Counteract climate change
More information
Site management
Individual
This data is self-disclosed by each project and is not validated by Restor. Our user terms outline the expectations we have for the community.